Management Team and Board of Directors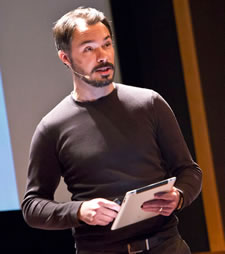 Matt Benardis
CEO
Mr. Benardis is a significant investor in the company and CEO.  Mr. Benardis undertook daily operations since inception with a focus on product and market development, as well as fundraising, IP management, strategic planning, and acts as management representative for the Cyrcadia Quality Assurance program. Recently, Mr. Benardis' role has evolved to focus on upcoming product releases in his position as Internal Regulatory Agent and has been voted to the Board of Directors.
Mr. Benardis has been with the company since its inception in 2008 serving a number of critical functions within the organization as Cyrcadia converts from research and development to market deployment.
Marly Heidkamp, RN, MSEd
COO
As a healthcare professional and female, I passionately believe in the importance of understanding breast wellness for myself and my fellow sisterhood. Personally and professionally, joining the leadership team at Cyrcadia Health was the perfect fit for me!
I have over 30 years of healthcare and corporate operations, consulting and management experience, including starting my career as a pediatrics and specialty care nursery nurse. My career enjoyably progressed with many successes and leveraged lessons learned within the Healthcare, Big Four, Fortune 500 professional services and Software environments, plus co-founding and managing a boutique management consulting business for over 10 years.
My operations experience with healthcare and software environments include leadership roles in electronic health records software, healthcare consulting, hospital-wide training and education, vendor credentialing program and software for hospitals, hospital business transformation, strategic planning and execution and customer loyalty programs.
My educational background includes Masters of Science in Adult Learning, with emphasis in Organizational Development, Instructional Design and Change Management from Northern Illinois University in DeKalb IL, Bachelor of Science in Nursing from Benedictine University from Lisle IL and Certificate in Leading People, Leading Organizations from USC Marshall School of Business.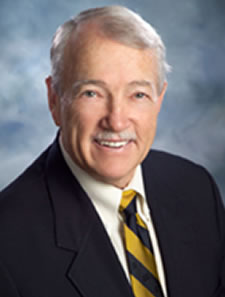 Jim Holmes
Chairman of the Board - Cyrcadia Health
Mr. Holmes serves and has served on the board of directors of numerous public and private companies. He holds or has held positions of chief executive officer, chief financial officer providing management support in executive, administrative, financial and marketing functions. Currently he is president of Carson Capital Management, Inc., a management, merger/acquisition and investment banking consulting firm. His background includes corporate mergers/acquisitions, having consolidated, financed, or listed over a dozen companies.
Mr. Holmes has formerly served as assistant controller of Bio Rad Labs(AMEX); CEO of Harvest Industries(OTC); vice-president of North Coast Investments, a venture capital firm and on the audit staff of Pricewaterhouse Coopers. Mr. Holmes is a mentor and judge in the University of Notre Dame's business plan competition program. He has been a guest speaker at San Jose State-DeAnza College's Entrepreneurial Incubator program and guest lecturer at University of Nevada, Reno's Business Development, and Venture Capital program. He completed graduate studies at Golden Gate University's MBA program and holds a Bachelor's of Science degree in Business from San Jose State University, and has also completed Stanford's Advance Management College. Mr. Holmes is currently a Ph.D. candidate in Financial Economics at Rushmore University.
Vinitha Sree Subbhuraam, Ph.D.
Director – Customer Analytic Core Lab
Vinitha has over ten years of experience in the medical analytics field, and has applied predictive analytics for designing clinical decision support systems for the detection of diseases like carotid atherosclerosis, fatty liver, diabetes, epilepsy, and cancers in the thyroid, breast, ovaries and prostate. Her primary focus is on developing early detection techniques for breast cancer.  During her doctoral study at Nanyang Technological University (NTU), Singapore, she used data mining strategies to evaluate an adjunct breast cancer detection modality that used skin surface electropotentials for analysis. Subsequently, as a Research Associate at NTU, she studied Cyrcadia's initial clinical trial datasets, used data mining techniques to understand the skin surface temperature pattern differences between benign and malignant breast cancer cases, and developed an effective predictive model to detect the presence of cancer. She has collaborated with leading research institutions and hospitals in the world, and has successfully liaised with scientists from North America, Europe and Asia Pacific to establish a global network to continue her efforts in breast cancer research.
Dr. Sree has published 88 journal papers, conference articles and book chapters, and her work is internationally recognized by her peers as evidenced by more than 725 citations to her work. She is the co-editor of the book Diagnostic and Therapeutic Applications of Breast Imaging published by SPIE, USA, 2012. She is the associate editor of the Journal of Medical Imaging and Health Informatics (JMIHI), and an invited reviewer for several international journals such as International Journal of Thermal Sciences, IEEE Transactions on Biomedical Engineering, Physical Review, IEEE Transactions on Information Technology in Biomedicine, Artificial Intelligence in Medicine, Computers in Biology and Medicine, Journal of Mechanics in Medicine and Biology, Neural Computing and Applications, and Neurocomputing. She holds M.S. and Ph.D. degrees in Biomedical Engineering from NTU, and a Bachelor's degree in Electronics and Communication Engineering from PSG College of Technology, India. Dr. Sree's biographical profile has been included twice in Marquis Who's Who in the World (2011 and 2014 editions).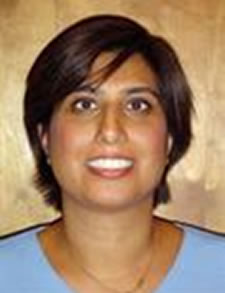 Shyamali Mallick Singhal, MD, PhD, FACS
Acting Chief Medical Officer, Board of Directors, Founding Director and Surgical Oncologist at El Camino Cancer Hospital, Mt. View CA
Dr. Singhal is originally from San Mateo and went to Baltimore to receive her undergraduate degree in Biophysics at Johns Hopkins University. She then attended the Albert Einstein College of Medicine in New York where she completed her M.D. program while also receiving a Ph.D. in Molecular Pharmacology.  Dr. Singhal has extensive training in the cellular and molecular bases for cancer as well as the chemo, radiological, and surgical treatment of the disease, providing Dr. Singhal with a comprehensive view of cancer and a better opportunity to treat the disease.
When Dr. Singhal was completing her residency, she was amazed by the incredible improvement that complex surgery could have on health of cancer patients.  This inspired her to focus her medical career on surgical oncology.  She went on to complete a fellowship in Surgical Oncology at the City of Hope National Cancer Center, a leader in Minimally Invasive Surgical Oncology (MISO).  Her research there focused on discovering the interactions of chemotherapy and a wide spectrum of natural agents, and the impact on liver function.  She completed her Surgical Residency at the University of Washington in Seattle in one of the nation's top surgical training programs.  Dr. Singhal completed her M.D. and Ph.D. from the Albert Einstein College of Medicine in New York.  She completed her PhD there in the department of Molecular Pharmacology with the thesis, Studies in the Regulation of the mdr1b  gene by Progesterone. John Moriarty
Board of Directors
John Moriarty is an entrepreneur, real estate developer and investor. In the early 1990's, John built and operated an amusement/thrill park in Biloxi, Mississippi. In 1997 he developed and owned the "Ultimate Rush Thrill Park" at the Reno Hilton Hotel & Casino in Reno, Nevada. In 2006, John was a partner and investor in the group that purchased the Reno Hilton Hotel and Casino from Caesar's Entertainment at a price of $150 million and rebranded the hotel as the Grand Sierra Resort. In 2012, John sold his Ultimate Rush Thrill Park to the current owners of the Grand Sierra Resort.
John resides in Salt Lake City, Utah, where he developed and owns the two of the largest sushi bars in the state known as "Simply Sushi." He has pioneered, through Simply Sushi, the endless sushi concept and is currently working on expanding into the wholesale sushi market supplying fresh sushi to over 40 supermarkets.
John first invested in Cyrcadia Health over three years ago. In the last year he became a major investor in the company. He has contributed countless hours and business expertise to assist in the fast tracking of the IT Bra to market. As a board member, John's focus is to represent the numerous small investors who have helped finance the development of Cyrcadia Health's innovative IT Bra.  John received his BA in Economics and his MBA in Finance from the University of Wisconsin.
Ed A Wertzberger
Board of Directors
Ed's financial and operations background includes global leadership roles with "Big Four" accounting firms, financial and management consulting for Fortune 500 companies, business and hospital transformations, and co-founder of a boutique management consulting firm.
In addition, Ed's experience includes over 20 years as a partner with Arthur Andersen and another Big Four Firm. He has led global strategy planning and implementation initiatives, business transformation and customer loyalty programs. He has been a member of numerous leadership and governance teams to align operations and implementation teams.
He has served on numerous not-for-profit Boards, including as President for several. Ed's educational background includes a Bachelor of Business Administration – Accounting from the University of Iowa and he obtained his CPA in 1976.
He is a member of Cyrcadia's Board of Directors.
Contact Us
1325 Airmotive Way,
Ste 175-L
Reno, NV 89502
775-324-3822
Request More Info